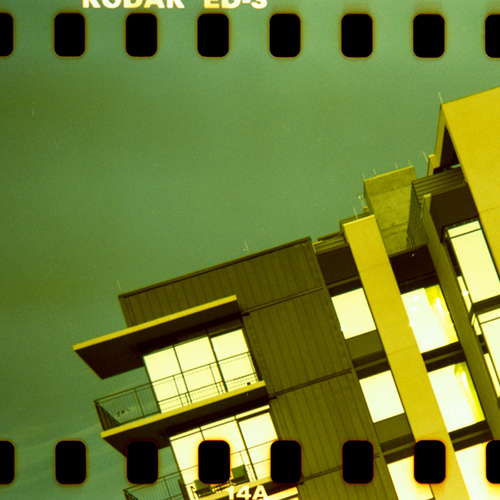 This was another film I was unsure of results with. The E6 film roll expired in 2004. It was another garage sale grab-bag find.
I tossed it in my trusty Kodak Brownie Model D. I love the way a 35mm roll just snugs up into a 620 slot without modification.
Crossprocessing is the way to go if you're developing locally, plus nothing enhances wrong film/wrong camera like adding in wrong chemicals. I was surprised with the crispness of the results. The processed negatives came back oh so sharp. And the classic cross processed color shift looked textbook.
How cool did that Exit sign come out?

Photos were taken on a rooftop.

I have one more roll to try out now that I know how well it performed.
Outtakes

Lotta yellows at sunset. Lotta dark areas too.